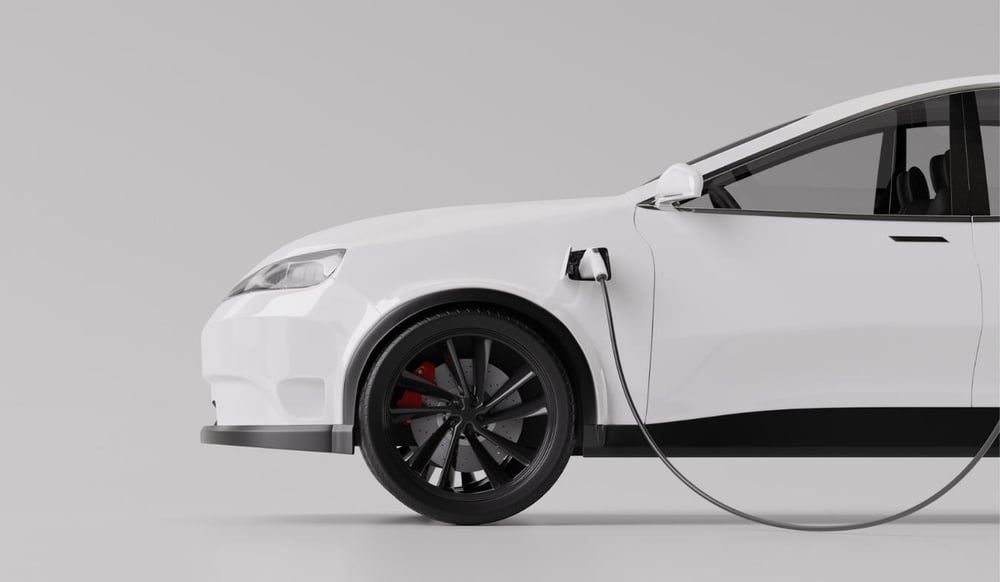 6 reasons why battery energy storage solutions are a mandatory part of the future of energy in agriculture

ECO STOR
14. august 2022, 2 minute read
As a direct result of the expected rapid increase of batteries for the automotive industry, there will also be a massive increase in expired car batteries. The large number of batteries available for this purpose opens new possibilities for those who have the most benefits from this.
In near future, your farm will not only benefit from a battery energy storage solution - your farm will need it. Here are six reasons why.
1. The advantages are too tempting to ignore
First of all, the future of agriculture is battery-powered because of all the advantages it brings with it. From tools to tractors, batteries are playing an increasingly important role in agriculture. The batteries are lighter-weight and last longer than before. As for battery technology advances, the farming industry is finding a broader use of applications for batteries in different areas. These benefits will change the future of farming. The performance and systems operations will be better, and yet it will be cost-saving.
2. It is environment friendly and effective
If a farmer has already invested in renewable technologies, energy storage would add extra value to their onsite generation. Historically, one of the drawbacks of renewable energy such as solar and wind has been its production variability. However, battery technology could help to overcome these peaks and troughs.
A lithium-Ion battery will have a high energy density resulting in a higher voltage and lighter weight than lead-acid batteries.
3. The market for battery energy storage systems is rapidly expanding
Many agricultural companies already generate energy from renewable sources such as photovoltaics, wind or water turbines.
But, even if your entire electricity supply comes from the grid, a battery storage system will permanently reduce your energy costs and give you greater independence from your supplier.
With an increase in the availability of residential solar panels and government support for renewable energy sources, more people are starting to utilize solar power. The battery energy storage system market is rapidly expanding, with solar energy storage becoming a very important aspect of the overall market. The global battery energy storage systems market for renewable power generation is expected to grow exponentially over the next decade.
4. The extensive investment in battery-driven farming equipment
As energy efficiency is gaining more traction in the agricultural industry, corporations are expanding their investments in manufacturing batteries and battery-powered equipment.
Just as automakers are producing vehicles with electric and hybrid motors, agricultural companies are starting to make tractors that operate with similar mechanical configurations.
Electric trucks are also emerging in the market. Electric-powered drones and power tools such as electric saws have also entered the agricultural market. Electric drones are being used in crop production and weed control.
The scope of these large battery-depending investments is playing an increasingly important role in agriculture.
5. The farm owners are the new key players
There is now a decisive need for localized renewable energy. If the target to ban diesel and petrol vehicles by 2040 is to be met, we will need a new sustainable infrastructure.
Farms could become key players in renewable infrastructure and the production and supply of renewable transport fuels.
There are many exciting developments in the agricultural sector. What's important now, is understanding where the best opportunities lie for farmers in the immediate and longer-term future, so that new provisions can be made.
6. To avoid the consequences of power outages
As soon as you are self-sufficient in electricity, you do not have to think about either power outages or high electricity prices. Many farms are often located in places with weak networks because they are far out on the power loops. These farms are constantly experiencing a loss of electricity. A battery solution will provide security concerning this.
As mentioned, modern farms have a lot of electronic equipment. A battery system can maintain the power supply to critical loads even if the power goes out. Solar panels do not work in the event of a power failure, or at night, and a battery solution maintains the operation of, for example, a freezer or cold storage.
In the future, it may be possible that farms that produce a lot of electricity can share this with other farms, controlled with a battery solution.