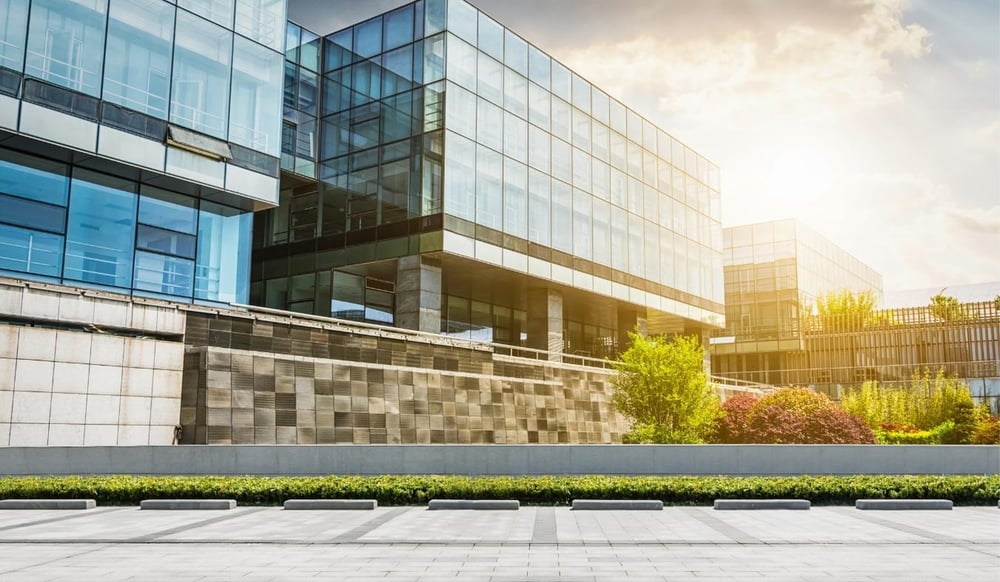 Why should commercial buildings have a battery energy storage solution?

ECO STOR
19. august 2022, 2 minute read
A key component in a well-functioning commercial building is the battery solution. Well-adapted power management and automation products can make a significant positive difference in terms of efficiency, overview and cost. With robust battery storage, companies retain control of their energy supply and prices.
A battery storage system can benefit from its capacity and charge when energy is cheaply available. Additional grid fees and energy costs can be saved when energy is stored in a battery system. A battery energy storage solution (BESS) will also supply electricity when prices are at their highest. Other great benefits are reactive power compensation, peak shaving and shifting.
Let's find out more!
First of all: The load equalization and the peak shaving
A good battery solution offers flexibility and enables flattened consumption peaks. Because it is possible to use electricity stored in the batteries during periods of high electricity prices, the financial gain is also significant.
Another advantage is not having to spend resources on monitoring and manually operating and deciding which adjustments need to be made, and when.
There is no doubt that a battery system offers a completely different flexibility than the traditional grid provides, because the battery solution can be moved and reused. Altogether, it is an essential alternative to expanding the power grid.
Advanced systems can be integrated with a battery solution
A battery solution has the possibility of integration with the energy and control system in the building, making data from the battery system available for interaction with other technical equipment in the building so that the overall result is the best possible.
Energy efficiency is one of the most controllable operating costs in a commercial building, yet the average commercial building wastes 30 per cent of the energy.
An energy management systems (EMS) measures energy consumption and monitors areas where it might improve energy efficiency. EMS provides an overall picture of the energy usage in a building, and has a considerable potential to reduce a building's energy consumption.
The systems that controls 40 per cent of a building's total energy usage
The building management systems (BuMS) and the building automation systems (BAS) are also computer-based systems used to automate controls throughout the building.
The purpose of these systems is to automate controls like ventilation, security, lighting and energy.
Since a BuMS usually controls about 40 per cent of a building's total energy usage, it could lead to a waste of energy if configured incorrectly.
These systems serve the same function and should work together. While energy management systems focus on micro-level data, building management systems focus on macro-level information. This positions BuMS and BAS as perfectly complementary.
With the proper setup and settings, the battery energy storage solution becomes a key component in your control systems and an essential contributor to giving you a good overview and control. The consequence is, of course, that the building uses electricity as efficiently and smartly as possible.
It is a simpler solution than increasing the power from the network company
Energy storage solutions with intermediate storage of electricity can solve the power requirement for a building.
With the increased electricity consumption compared to what the grid was initially intended for, a battery solution for the building will often be cheaper than increasing the effect of the network company. An increase in power will involve construction contributions and the construction of a new transformer station.
Energy storage combined with solar cells on the roof will maximize the benefits of having a battery solution.
A commercial building that reduces the power peak with the help of a battery bank will be able to reduce the grid rent very significantly. Energy storage solutions help to increase the consumption of self-produced solar power.