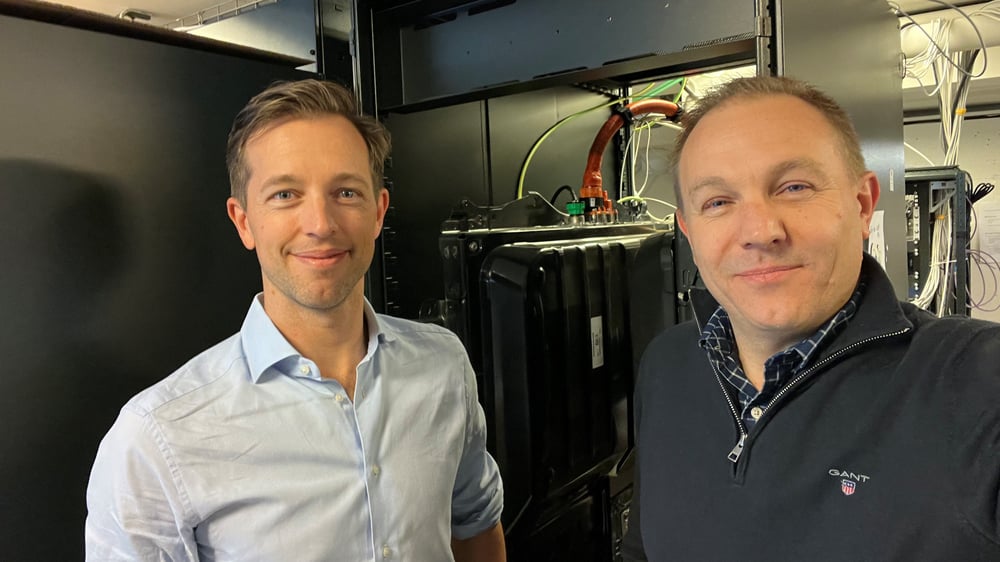 NOK 100 million round to invest in energy storage company ECO STOR

ECO STOR
5. october 2022, 2 minute read
October 5th, 2022 – ECO STOR, the Norwegian provider of energy storage systems, today announces a successful NOK 100 million investment round attracting both existing and new shareholders.
"We are excited to see that several well-known and attractive financial and industrial investors are eager to invest in ECO STOR. At this point, we did not want to raise more than NOK 100 million as this placement primarily will facilitate further growth. We are very pleased that some of our biggest shareholders increased their investment in the company," says Halvor Stokke, CFO of ECO STOR.
ECO STOR completed the NOK 100 million private placement without any financial advisors in a financing round that values the company at NOK 700 million pre-money. Existing shareholders such as Agder Energi, the largest shareholder of ECO STOR, and partners in Covalis Capital and Klaveness Marine, all joined the investment round. In addition, Farvatn Capital, owned by the Odfjell family, and key employees of Klaveness Marine, joined as new shareholders.
"To overcome the energy crisis and reach the climate targets, today's energy systems must change. Batteries can reduce the consumption peaks and create a more stable and sustainable supply of power. ECO STOR will deliver more than 100 megawatt battery capacity to Germany this year. With an increased interest for recycled battery packages in the Nordics, ECO STOR creates innovative solutions for a renewable future," says Steffen Syvertsen, CEO of Agder Energi.
ECO STOR was founded in 2018 and is headquartered in Oslo, Norway. Its founder, Trygve Buchardt, is the CEO of the company. ECO STOR has two business areas: 1st life and 2nd life battery storage systems.
In the 1st life business area, ECO STOR is utilising 1st life batteries for storage of energy through large grid-connected systems. ECO STOR has signed contracts for large energy storage systems in Germany for more than NOK 600 million during the last year and has a market share of around 20 percent. The company's systems have an internal rate of return (IRR) of more than 20 percent, and the demand is driven by huge underlying market growth and the energy crisis in Europe.
In the 2nd life business area, ECO STOR repurpose batteries that have finished their lifecycle in electric vehicles, for use in smaller energy storage systems for commercial property, industry or agriculture. The company has developed a unique software that can quickly verify whether the entire EV battery – including connectors, contacts and cables – can be reused for battery energy storage purposes when it is removed from an EV. As part of its 2nd life offering, ECO STOR, together with Canadian Li-Cycle and Norwegian Morrow Batteries, are in the process of building a factory for recycling of EV batteries in Norway.
For further information, please contact:
Halvor Stokke, CFO of ECO STOR, tel: +47 954 71 857